Recession has affected the entire globe and nobody's gone unscathed; these days-more than ever-it is important to make sure that you maximize the value of what you spend. While that's not always easy thanks to the instability of mainstay currencies and parts of Asia are no longer as cheap as they once were, Thailand remains a destination whose expenses stay reasonable as long as you avoid premium spots like Phuket and Hua Hin: Chiang Mai is frequently neglected in favor of the more expensive southern Thailand, but it's nevertheless an attractive city. Marrying the charm of pre-modernization cities, Chiang Mai is the capital of the north and hardly industrialize. It offers a veritable range of activities from elephant camps to white-water rafting, from digital malls to cottage-industry villages. Fine hospitality and exquisite accommodation are offered at incredibly affordable rates but it's not easy to locate the hotel that's perfect for you with so many choices. This guide looks to suggest the things you might want to look for in a Chiang Mai hotel.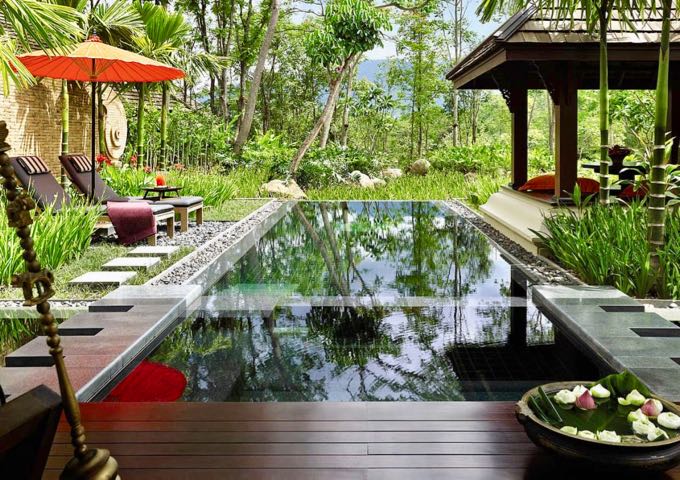 You. Going alone, with family, with your spouse? Business or pleasure? If you are traveling with kids, it's a good idea to see whether the hotel offers suites or connected rooms and whether the swimming pool is children-friendly. Moreover, you might want to make sure the hotel has enough space for the kids to run around without leaving the premises (i.e. leaving your and the staff's sight). Some hotels offer baby-sitting services, as well. Traveling with elderly? See if the hotel maintains emergency contact with local hospitals and whether it has an in-house doctor. Look through the hotel facilities. Make inquiries early and come to an arrangement that suits you best.
Essential experience. Many hotels fluff things up with spa packages, twenty types of pastas, or seven kinds of mineral water in the mini bar. All well and good, but you might want to consider whether they are really things you need and whether they will have a genuine impact on your Chiang Mai holiday. Do you even like spas? Are you a connoisseur of mineral water? Less is often more and the frills distract more than they add-the frills, of course, being the factor that hikes up the price. You would be better off reading reviews for the qualities you know will enhance your experience: service, comfortable beds, breakfast spread, quality of food. The most fabulous décor in the world is going to be cold comfort if the desk clerks are rude, the housekeepers slack, and the waiters take twenty minutes to get to your table.
Local flavors. Many travelers' first instincts are to go with the tried-and-true: properties that are part of a huge global chain, for example. However, while that approach may be advisable in some destinations, in Chiang Mai it is far from necessary: by and large hotels in Chiang Mai, from three stars upward, are of more than commendable quality. Besides, there are franchised hotels everywhere in the world; wouldn't you like to try something local, interesting and authentic? After all, you wouldn't spend all your time in Thailand eating Pizza Hut and drinking Starbucks, would you?
Say no to cheap. Unless you are backpacking (or even if you are!), you don't want to pick an accommodation whose highlight begins and ends with being the cheapest in the area. Warning signs include "hotels" that tout that they have clean rooms with air-conditioning, features that should be taken for granted anywhere. Sometimes the difference in price is no more than a few hundred bahts or ten bucks, and it's just not worth it to scrape the bottom of the barrel. Going bare-bones tends to mean everything will be truly basic, including but not limited to the plumbing and climate control system. You are here for a holiday and to treat yourself, not for boot camp.