Though Dubai, in Southwest Asia on the Arabian Peninsula, is considered by some as the next "In" place to shop, it is really Thailand, a very large country equal in size to Spain in Southeast Asia, near Vietnam and Laos where you want to go for incredible shopping. Here there are items and prices that cannot be matched anywhere else.
In Bangkok, the capital of Thailand, there are tailors that can create suits of silk for less than a couple of shirts and a pair of shoes would cost here in the United States at Bloomingdales.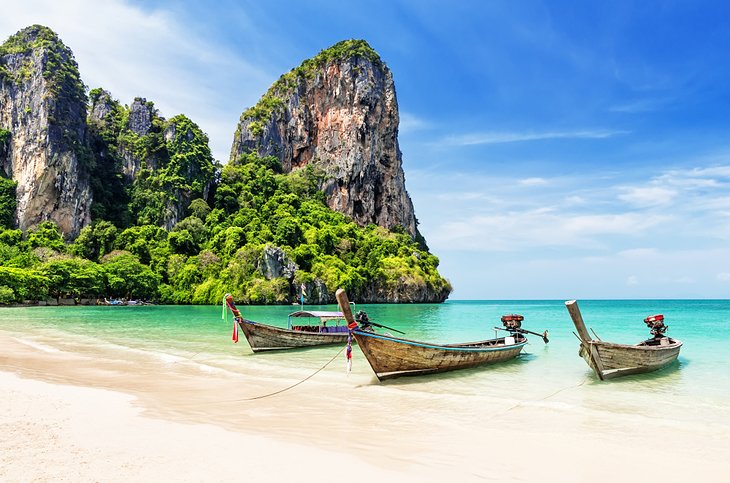 The floating Market, an hour or more drive from Bangkok, offers a rather unique way to shop. While floating along the canals one can purchase items such as a bowl of soup, robes, jewelry and more from the canoes floating by. Or one can guide their canoe over to the sides of the canal which offer a variety of shops made up of booths sitting on the docks.
Though the prices are low you can still bargain, as is done, in many other tourists locations throughout Thailand, opened day and night. Night Markets with its variety of foods, juices and trinkets is a most to see. The airfare to the distant cities of Thailand are expensive but a train will get you there for much less with more to see.
The night markets in Bangkok, Chang Mai, Change Rhi and many other cities in the beautiful country of Thailand
are of another kind. There you can buy creations made by the natives as well as a mouth-watering dinner while watching or listening to the entertainers there. There it would be easy to spend less than ten dollars for everything, including gifts to bring home for the family.
The people of Thailand are very friendly, there is a very active nightlife. The beaches are beautiful, especially on phi phi island. However, tourists do have to be aware of the possible undercurrents.
Bring some empty suitcases when you visit, the postage and bag weight at the airport when you are returning home is expensive.